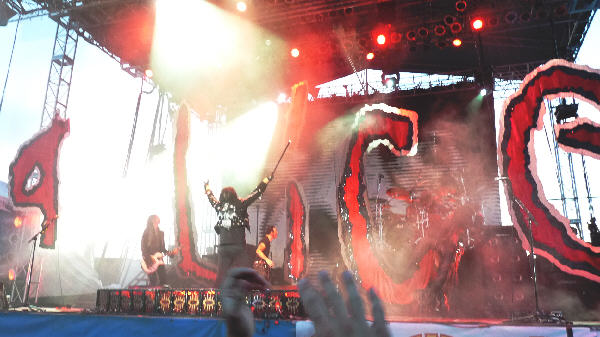 ( Photos by Julie Munger-McCallum, MyBayCity.com Entertainment)
---
Alice Cooper At The Top of His Game In Super Stage Show & Performance
Special Stage Roofing Supporting 9,000 Pounds of Lights
July 18, 2010 3 Comments
By: Julie McCallum, Entertainment Editor
As part of the Tall Ships celebration this past weekend,
The Bay Arts Council
presented Detroit native Alice Cooper in Concert on Saturday, July 17, 2010 in Veteran's Memorial Park on the West Side of Bay City.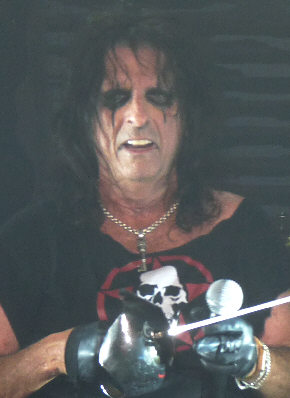 It was an all out - no holds barred - Alice Cooper "Theatre of Death" Show as thousands filled Vet's Park on a perfect summer night in Bay City, Michigan. The attendance was estimated to be one of the largest ever in Vet's Park history.
Vincent Damon Furnier, better known as Alice Cooper
(Right)
one of the original shock rockers, is known for stage shows featuring guillotines, snakes and fake blood back in the 70's and 80's called the Alice Cooper SHOW. Cooper who is now 62 years old brought it all to Bay City, and definitely pleased the "Alice Fans" with the performance.
The performance included special stage roofing supporting 9,000 pounds of lights to complete the stage show "extraordinaire." Stage action was going on at every minute, new props being pulled out, new costumes and even Alice's daughter took part in the stage performance.
Cooper who gave up drinking 30 years ago, is not slowing down and enjoys performing and goes that extra mile to make his performances his own unique style, memorable and a stand-out from the rest.
Cooper, a legend in his own time, not only has older fans of the 70's and 80's but also a new era of young fans as well. Cooper left Bay City after the show and went on to Dayton Ohio for a show the following night. Alice Cooper has a full tour schedule through November 2010.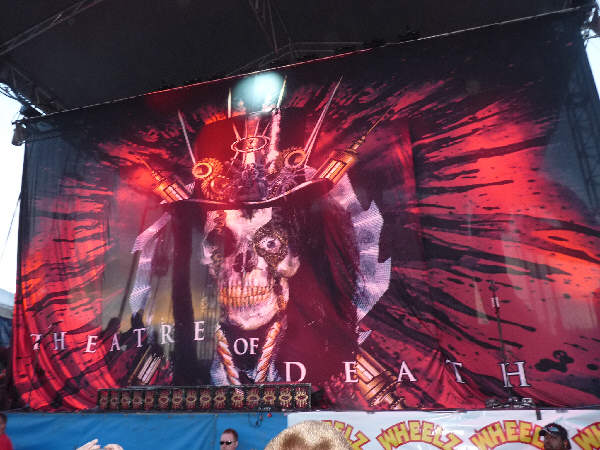 Alice Cooper Theatre of Death Tour 2010 Bay City Michigan, Tall Ships Celebration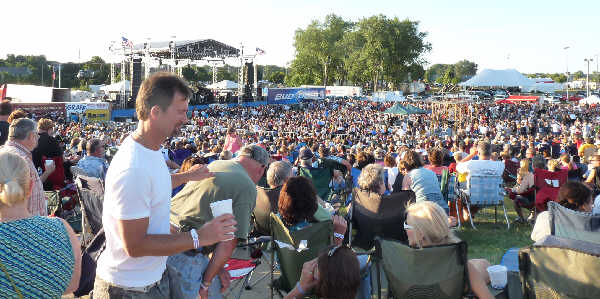 Thousands of Alice Cooper fans young and old fill Vet's Park Bay City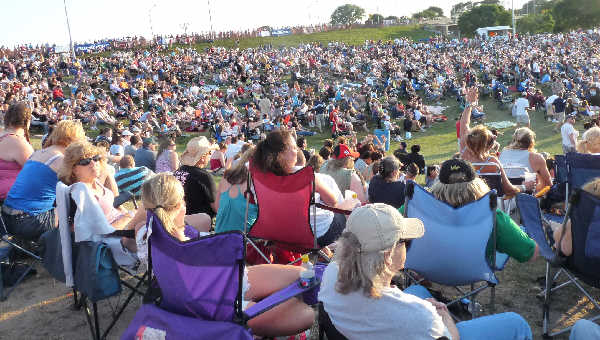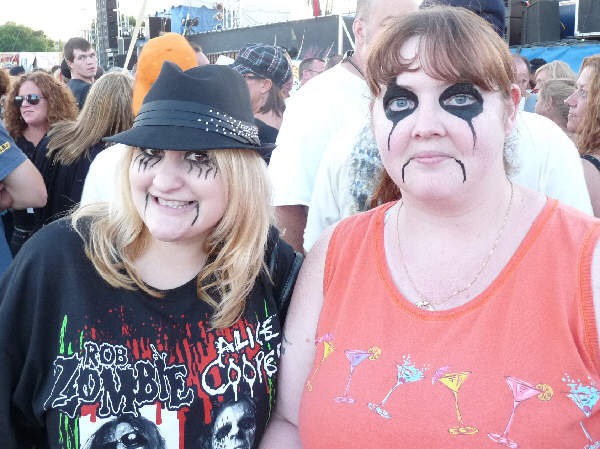 (Above) Crystal Rickard and Evelyn Mossner were no first-timers for the Alice Cooper Show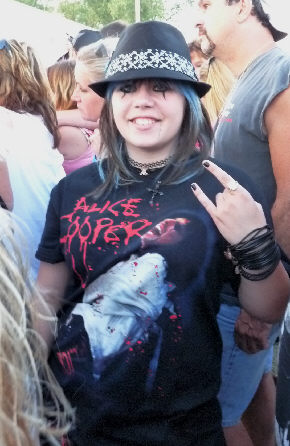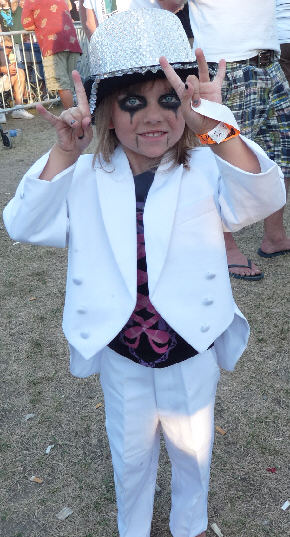 (Above) Alice Cooper Fans of all Ages including Makayla (Right) who is 4 years old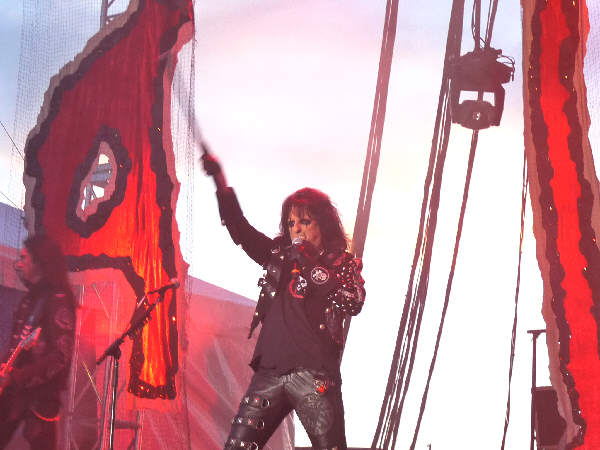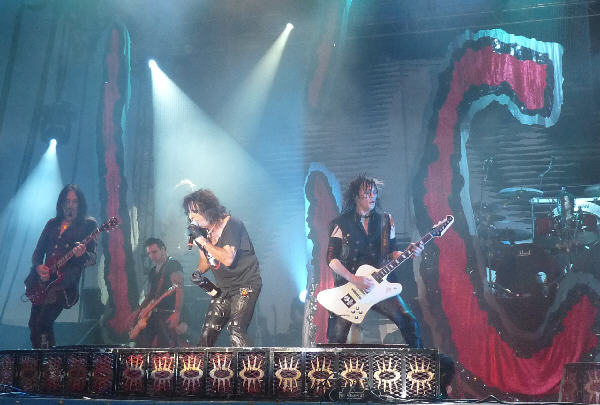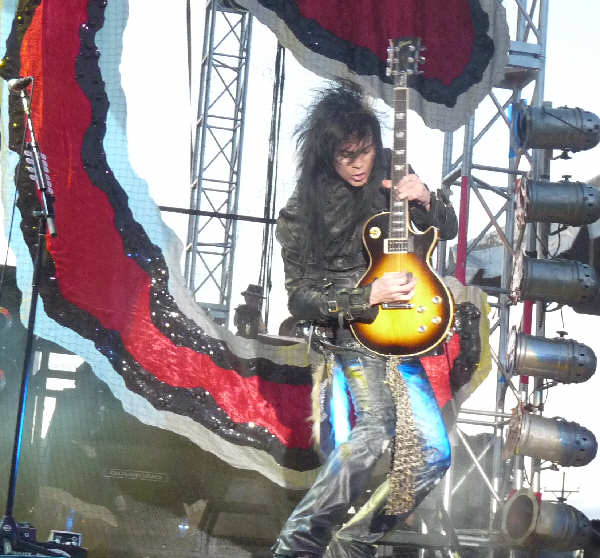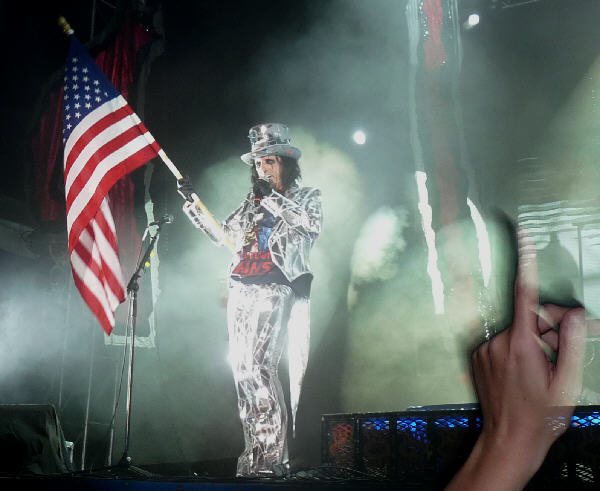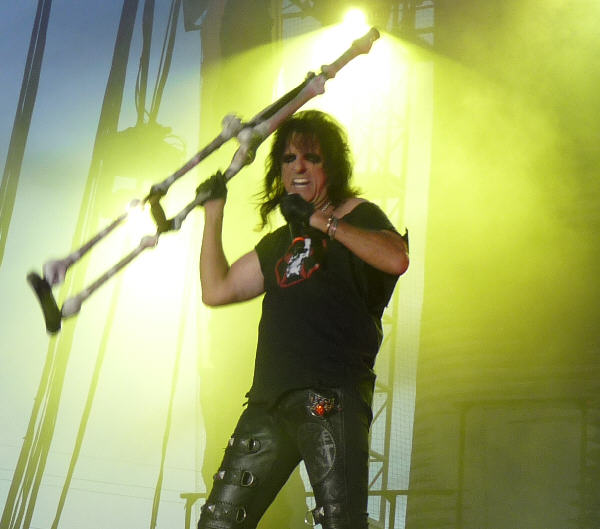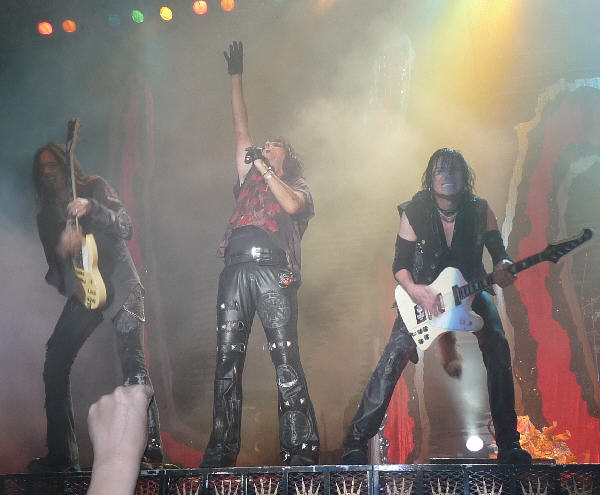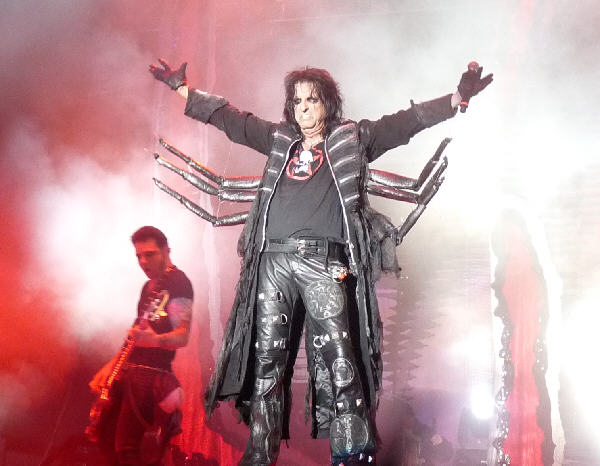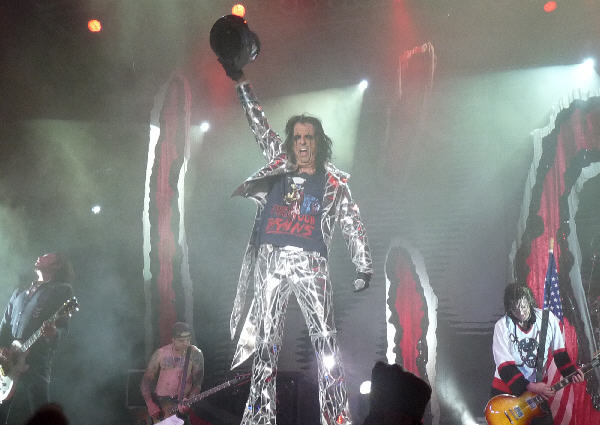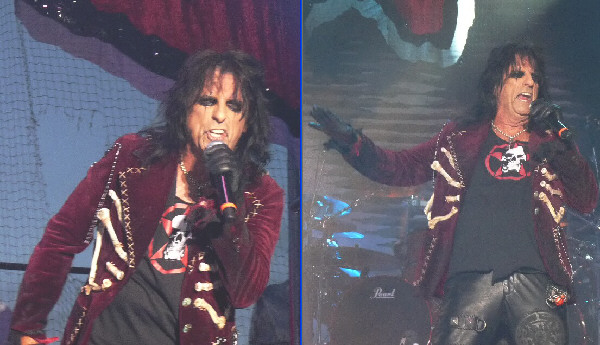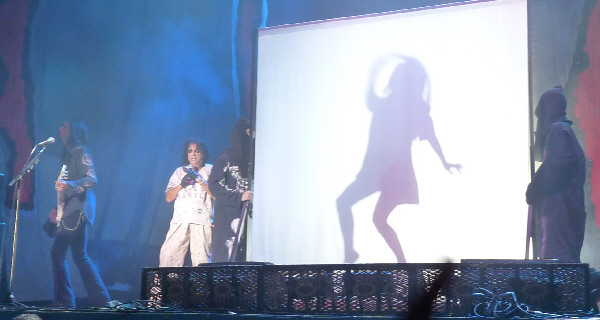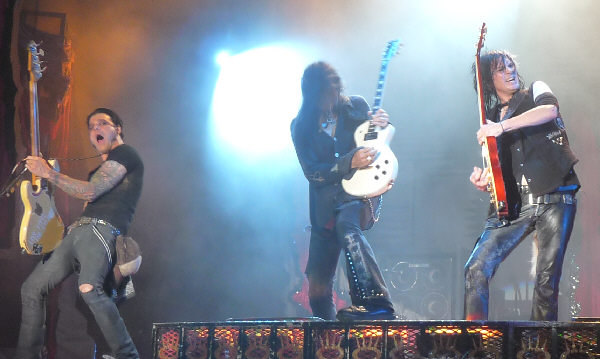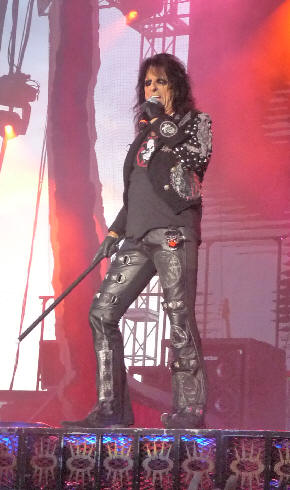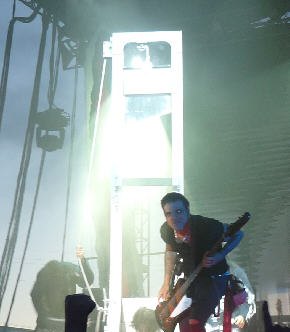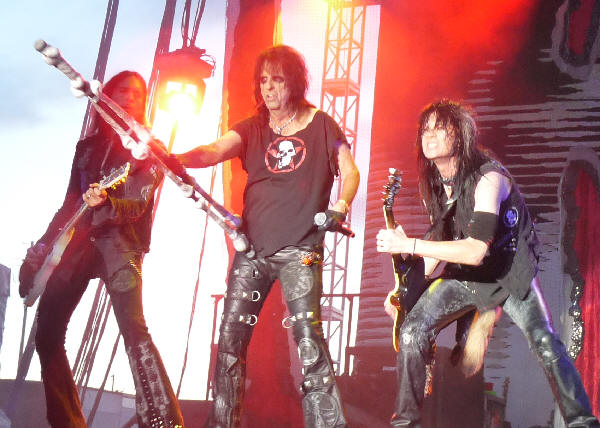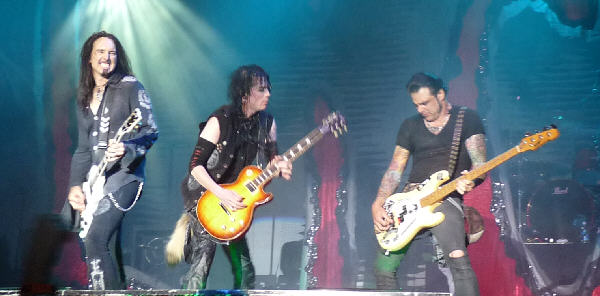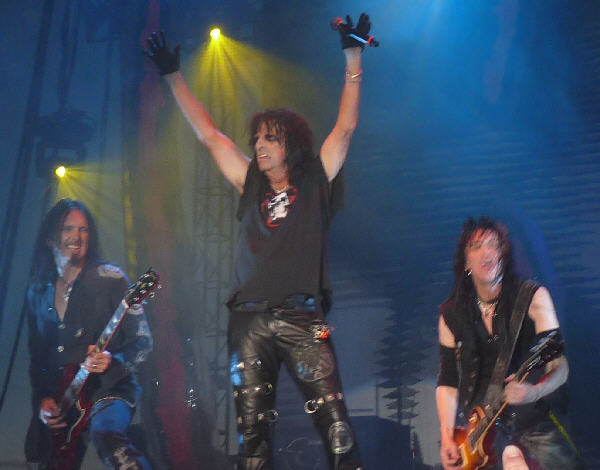 Video Length 8:05
Photos & Video Production by Julie McCallum
5087, 7775, 7776
---
"The BUZZ" - Read Feedback From Readers!
Anonymous Says: On July 19, 2010 at 12:26 AM

Great photos and article
fayemccalum Says: On July 19, 2010 at 09:58 AM

Thanks Julie. Great pics. and video. I wished I could have been there with you guys. Mom
From_YouTube_Video says: On July 20, 2010 at 04:01 PM

polander76: that was my second time seeing him...at this show he killed himself three times!!! lol?? woo

iluvsmokey16: I loved this!!? It was my first concert. And WHAT A CONCERT I loved him so much. It saddens me to not be there anymore. :) It went too fast.
~Summer Salameh Jackson, MI?

jasault: This was an incredible show! Alice is so damn good! He?? rocked Bay City! Thanks Alice for making it a great night! John Schneider (Bay City, MI)
---
---
Send This Story to a Friend!
Letter to the editor
Link to this Story
Printer-Friendly Story View
---
--- Advertisments ---