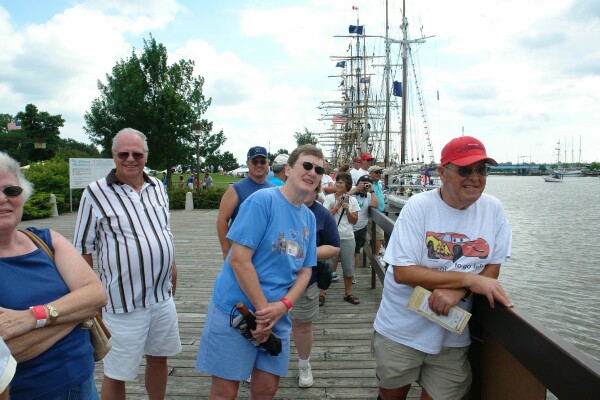 Ships gather in downtown Bay City
---
Tall Ships Make Port in Bay City!
The Celebration Begins. Three Days of Excitement
July 20, 2006 Leave a Comment
By: Stephen Kent
The crowds were gathering well before noon as the ships began to make port for the three day Tall Ship Celebration 2006 in downtown Bay City. The first ships arrived mid-morning but the full parade of ships came in around 3:00 in the afternoon accompanied by a flotilla of local boats, Coast Guard, and well wishers.
The Celebration officially opens to the public on Friday with ship tours and many other events. One visitor said she was one of several tour buses. Her tour was from the Indianapolis area. They planned to tour the boats Friday morning.
Each of the ships has it's own special story. The
STV Unicorn
, built in 1947, has a hull crafted in Holland using metal salvaged from captured German U-boats from World War II. Today the vessel has been completely refit and is a training ship offering a number of programs including
Sisters Under Sail
, a program designed for girls ages 13 to 21. The program teaches teamwork as the young women learn to sail a schooner on open water.
Preparations for the weekend event were in full swing throughout the day. From provisioning the ships, to cutting a new gate in the seawall rail, to stockpiling onions and potatoes at a food vendor. The stage was being set up for the concerts (although Thursday's free concert was canceled due to predictions of rain). The big tent for the Mariners Ball was in place as were events for kids, musical programs, and the numerous vendor tents. Not to speak of the lemons to be squeezed for lemonade!
After a break for our sponsors, enjoy some other pictures by MyBayCity photographers Andy Rogers and Stephen Kent.
---
---
--- Advertisements ---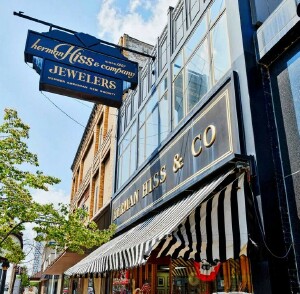 ---
---
| | |
| --- | --- |
| | |