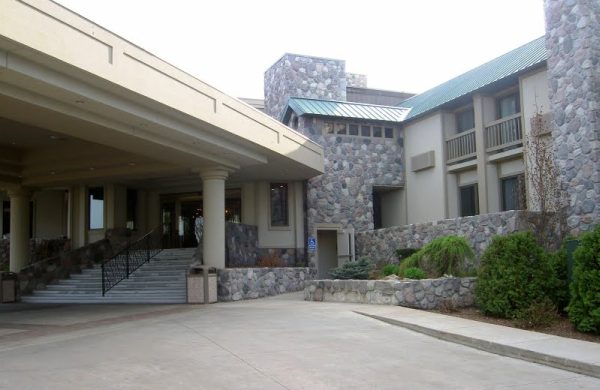 The Bay Valley Resort was sold at auction for $2.5 million on Oct. 20, the figure apparently more than local entrepreneur Art Dore, who was on hand at the sale, was willing to pay.
---
Many Questions Remain About Taxes, Other Aspects of Future Resort Operation
Bay Valley Prospective Owners Operate School Programs Worldwide
November 2, 2011
By: Dave Rogers
The organization that is in the process of acquiring the Bay Valley Resort, International School Foundation, is a not-for-profit organization that has not fully disclosed intentions for use of the property.
This is the latest in a series of ownership changes for the resort that, when built in the early 1970s by Midland attorney Gilbert Currie and associates, immediately caught the fancy of local residents.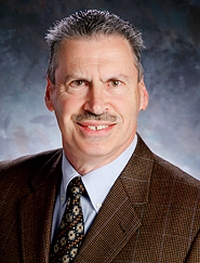 Hundreds of condominiums have sprung up around the sprawling wooded rural land, cut through with picturesque Squaconning Creek. The property appears on tax maps to be a full section adjoining the similar 640 acre campus of Delta College.
One previous owner, a Detroit area industrialist named Anthony Barclae, also owns a golf course in St. Charles and other properties. Hotel management and investment firms succeeded Barclae in ownership of the complex.
The address listed for the new owner, the foundation, is 3511 Coolidge Road, Suite 200, East Lansing. It is the office of an attorney named
Louis K. Nigg
. (Pictured at Right)
The resort was sold at auction for $2.5 million on Oct. 20, the figure apparently more than local entrepreneur Art Dore, who was on hand at the sale, was willing to pay.
The resort was in foreclosure proceedings in 2008 when a firm called Ambit Funding filed court proceedings against then-owner RMC Realty of Toledo, Ohio.
RMC Realty allegedly defaulted on a $6.3 million mortgage a year after purchasing the resort from Anthony Barclae of Grand Blanc. Ambit continued to operate the resort with the hotel portion briefly connected with Clarion hotels.
Nigg said in a news release that the operations will continue to include resort and conference services and will provide educational services to "international students that seek to further their educational goals in American universities."
Questions we think the public has the right to know, given the foundation's non-profit and tax exempt status under federal Internal Revenue Service regulations, include:
Will the property be taken off the Frankenlust Township and Bay County tax rolls by virtue of ownership being assumed by a non-profit corporation?
Is this going to be a K-12 charter school with tuitions paid by Michigan taxpayers?


Will students from overseas be boarding there, given the resort's 148 rooms?


What will be the implications for local schools, in terms of potential competition and cooperation?


Will other facilities of Bay Valley, like the golf course, the pool, exercise room and the dining room remain available for public use?

The foundation helped to establish the North Jakarta International School, founded in 1990 and accredited by the European Council of International Schools, the Shanghai Community International Schools (1996), Hangzhou International School (2002), and the American International School of Cape Town, founded in 2001.

Each school is established in its country of residence and offers a U.S.-based international school program for expatriate residents in the respective locations (and local nationals where permitted) who see the benefits of an international education.

These distinguished schools are operated by outstanding, committed teachers and administrators who address each child's academic, emotional, and social development with an aim to make school a dynamic, positive, and supportive environment for every student.

SCIS is an independent organization that was originally established by the International School Foundation. As such, SCIS is part of a consortium of schools operated under the aegis of the International School Foundation; a not-for-profit organization domiciled in Lansing, Michigan (USA) and accorded 501 C3 status by the Internal Revenue Service.SCIS is governed by three appointed directors: Lawrence L. Balli, of St. Helena, California, Michael S. Dougherty, Cape Town, South Africa, and Kristy D. Seng, of Jakarta, Indonesia.

The foundation chose this governance model over annually elected boards. Research from the European Council of International Schools confirms that the appointed board model results in effective and successfully managed international schools world-wide. Since 1972, Mr. Balli has been a teacher and administrator in international schools and served as former headmaster of the JakartaInternationalSchool, one of the largest such schools in the world.

Mr. Dougherty has served as an administrator and teacher with international schools since 1976; founding and serving as headmaster of the NorthJakartaInternationalSchool for eleven years. Ms. Seng is the Chief Financial Officer of ISF, managing the budgets and financial plans of the ISF schools in Africa and Asia. More information about ISF can be found at the Foundation web site: http://www.isdfoundation.org/.

In addition to the governing board, SCIS has a parent-managed body called the Parents and Friends Association (PAFA). Membership in PAFA is automatically conferred on parents of enrolled students and can be extended to any member of the school community interested in supporting the mission of the school. PAFA elects its own administrative team each school year, normally comprised of a president, vice president, secretary, and treasurer. Details about PAFA activities and authority can be found in the "Parent Student Handbook" at each school and elsewhere on this website.