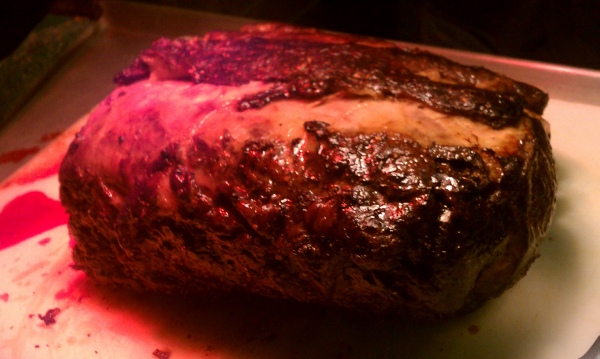 Warning! Damage caused from drool on keyboard is not the responsibility of MyBayCity.com!
---
Arbeitoer Hall is Sizzling with Prime Rib!
Meats & Mooooore!!
October 30, 2011
By: Josh Sharrow
The Arbeitoer Hall & Meats & Mooore is serving up Prime Rib galore, for the last 2years!
Owners Craig and Jeff Owczarak, are the third generation of a meat-loving family. Their parents opened Meats & Mooore in 1979, and Craig and Jeff took ownership in 1994 after growing up in the store and learning the techniques and recipes that keep their quality high and taste unparalleled.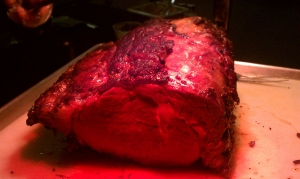 In a time when small businesses have been replaced by faceless franchises, Meats & Mooore has stood strong. Great meat, great service. It's as simple as that.
In November 2009, The Owczarak family purchased the Arbeitoer Hall located at 1304 S. Wenona in Bay City. After purchasing the hall, Realtor Wade Eckenrod approached Owczarak with an idea. An idea to host monthly Prime Rib Dinners offering quality food at an affordable price.
"I haven't missed a Prime Rib dinner yet" said Eckenrod, "And I don't plan on missing one anytime soon!" Wade continued "Craig & his staff at Meats & Mooore do a fantastic job every time, they continue to impress!"
Entertainment for the evening was provided by Frank Hidalgo from Hidalgo Entertainment. Meats & Mooore provided meat for the nightly meat raffle, where guests had the opportunity to purchase tickets to win different packages of Meats & Mooore products.
The Prime Rib nights are open to the public, and are only $20.00! "The great thing about it is people can bring their own drinks! It's $20.00 flat, bring your own beer or wine!" says Craig Owczarak.
The next Prime Rib night is scheduled for Wednesday, Nov. 30th at 5:30pm. To RSVP or for more information on Arbeitoer Hall or Meats & Mooore, Call Craig Owczarak at (989) 893-5413.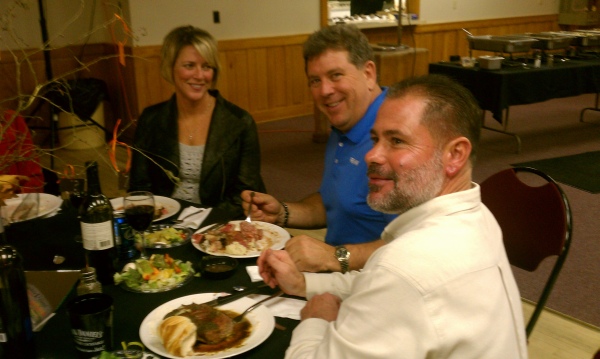 Left to Right: Annie Strauss, Wade Eckenrod, Pat McDonald enjoy Arbeitoer Hall's Monthly Dinner.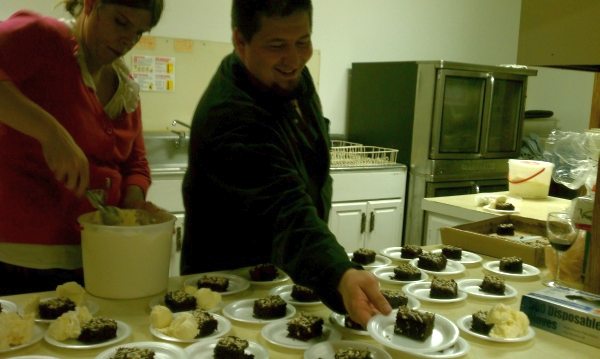 Heidi Owczarak & Greg Buzzard prepare dessert for the guests.