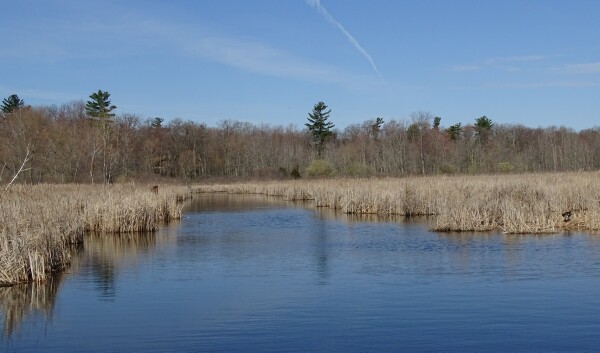 100 Years Of Michigan State Parks
June 13, 2019
By: Lynn Naylor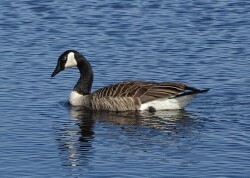 Canada Goose on Lagoon
This year marks the hundredth anniversary of the establishment of Michigan State Parks. You should definitely put a trip to the
Bay City State Park
and
Tobico Marsh
on your summer to-do list.
Whether you like to walk or ride your bike, camp, picnic, or fish, the Park offers something to accommodate you. There are more than seven miles of trails, which include three miles of paved trails.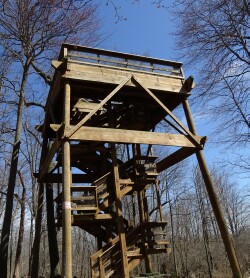 First Tower
Tobico Marsh offers two observation towers. For those of us who don't necessarily enjoy heights the towers are wide and have wide stairs. The climb is worth it, especially in the fall when there is a spectacular view of the white and red oaks, maples and poplars in full fall splendor.
In the park or marsh, bring your camera. Photo opportunities abound. You just never know what critter will cross your path! The Tobico Marsh, in particular, is a great place to view many different species of migratory birds and year round residents. So bring your binoculars along with your camera. Biologists have estimated between Mid-October to early November there may be more than 25,000 birds gathered on the Marsh.
The trailhead to Tobico Marsh is less than a mile West of the Park itself. But start at the Saginaw Bay Visitor Center in the park. The exhibits there will help you understand the history of the Marsh along with a quick lesson in what birds and other animals for which you should be on the lookout. If you arrive early in the morning you may see a variety of aquatic mammals foraging for food. Otters, minks, beavers and muskrats all inhabit the Marsh. A number of deer live throughout the area.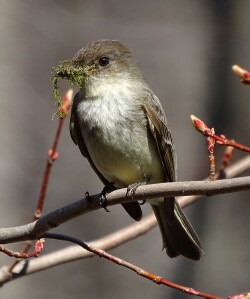 Eastern Phoebe
With so much to offer you can take a "staycation" right here in your Hometown. So make a weekend reservation at the campgrounds, pack up the kids and the camper and start experiencing all the State Park has to offer. The park on the bay entertains the kids with a Splash Park and wooden playscape. It's guaranteed to let them burn off some energy. Then go on a family bike ride on the trails. By evening you'll want to sit around the campfire, roasting marshmallows and talking about the day's adventures.
For a day escape take a walk, or ride your bike along what many call "the bridges trail". It is actually part of the Tobico Marsh Big Loop Trail. After a meditative walk through the woods go and get your beach chair, book and bottle of water, pick out a nice sandy spot by the Saginaw Bay and read awhile. Watch the waves, enjoy the lake breeze and decompress. Remember your sunscreen. You don't want sunburn ruining your day escape!
Turtles Sunbathe
After a relaxed day filled with me-time go to dinner at Mussel Beach. It's located across the street from the Park and everything is made to order. Have a sandwich, or dinner meal or just enjoy an ice cream treat. Then take a sunset walk along the beach to enjoy the colors and close out the day.
All Michigan Parks charge a fee to enter or to camp. You can buy a daily pass or you can get an annual Recreation Passport for your car that allows access to all Michigan State Parks.
Lynn Naylor is native of Bay City and holds a Bachelor's degree in Journalism from Central Michigan University. She enjoys writing and is currently working on a children's story and an adult romance novel.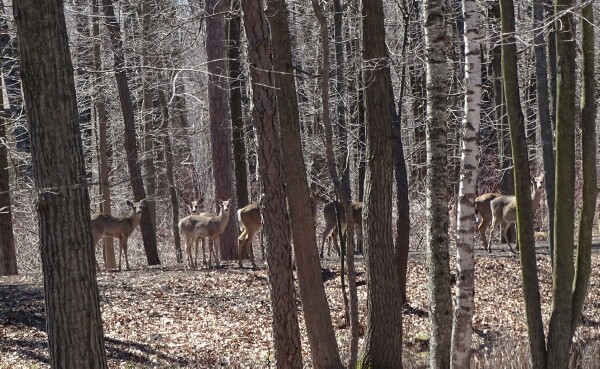 Small herd of deer browse near houses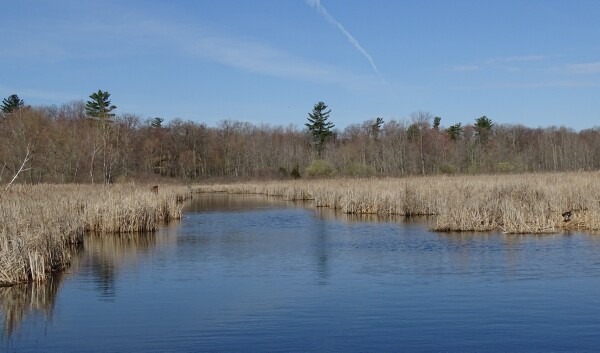 Reflections on the Tobico Lagoon in early Spring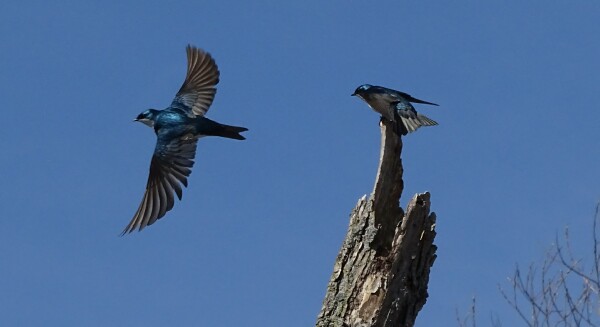 Swallow takes flight from snag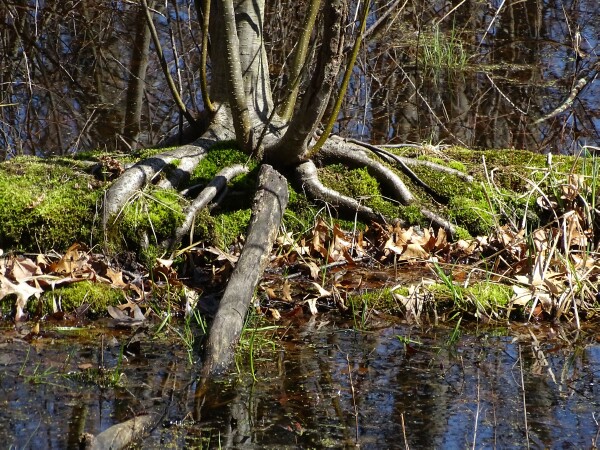 Roots and moss in the marsh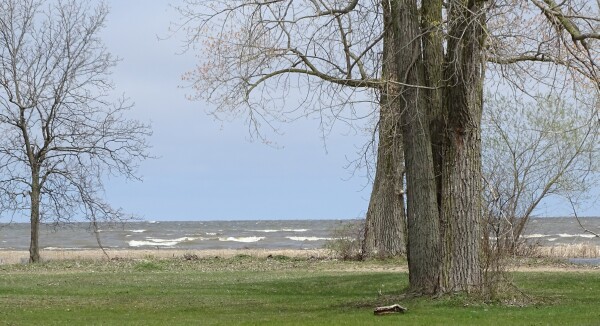 Whitecaps on a windy Spring day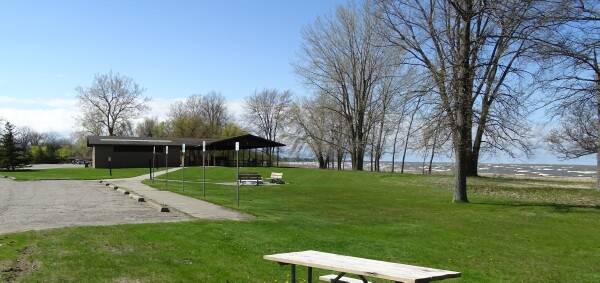 One of several pavilions which can be rented in the park.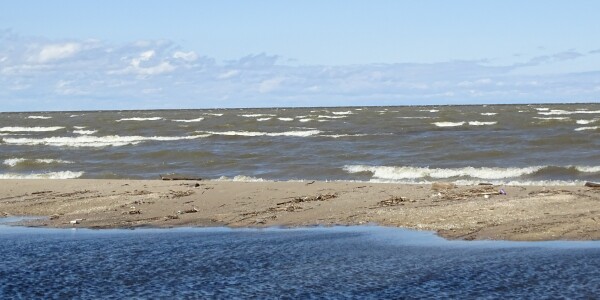 The Great Lakes are called inland seas. And this is only the Saginaw Bay!