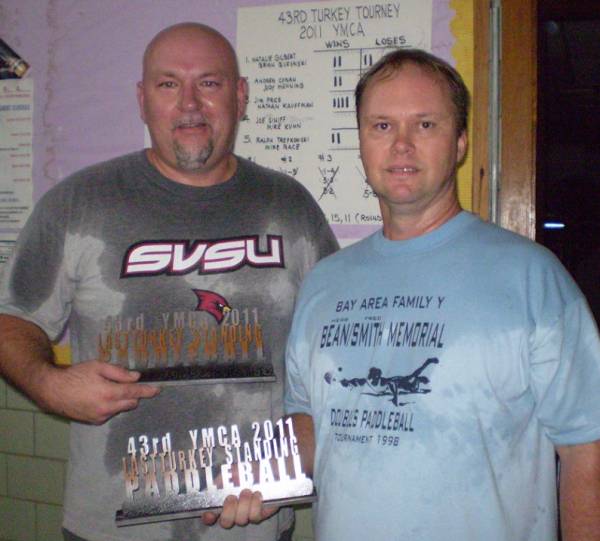 Jim Price from Freeland and Nathan Kauffman from Saginaw posted a perfect 4-0 record in round-robin play to capture first place trophies. (MyBayCity Photo Courtesy of Randy Wackerle)
---
2011 Turkey Paddleball at Bay Area Family Y
November 6, 2011
By: O. J. Cunningham
The YMCA held it's final paddleball tournament on Madison Ave. Saturday, November 5, 2011. It was the 43rd Annual "Turkey Tournament" held at the Bay Area Family YMCA in Bay City.
Only ten players entered courts A and B to shoot it out for the 43rd Turkey Tourney Trophies. The matches were close with several tie-breakers in the round robin format.
Jim Price from Freeland and Nathan Kauffman from Saginaw escaped undefeated to claim first place.
Second place was a little messy with no clear cut winner. Three teams tied with 2 wins and 2 loses. Natalie Gilbert/Brian Bukowski, Ralph Trepkowski/Mike Race, and Andrew Cowan/ Jody Henning all had identical records.
Next year the Turkey Tourney will be held in the new Dow Y.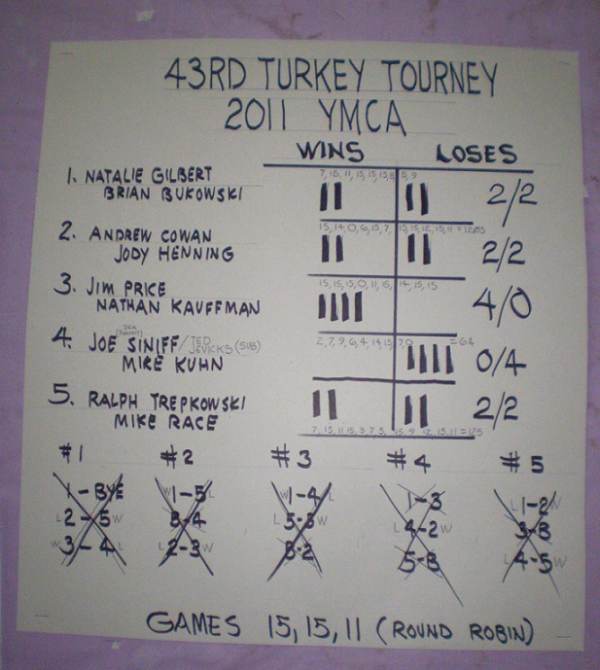 2011 Turkey Paddleball Tournament Draw
(MyBayCity Photo Courtesy of Randy Wackerle)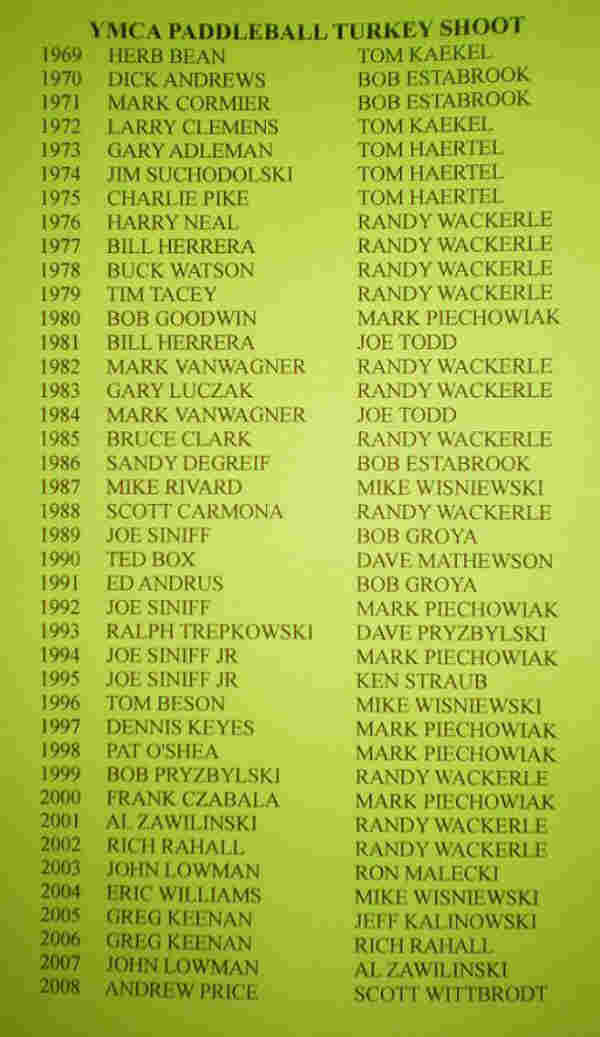 42 YEARS --
2009 Winners were Scott Carmona and Sandy DeGreif.
2010 Winners are Scott Wittbrodt and Jody Hennings.