I Don't Watch TV -- I Watch DVR
November 6, 2011 Leave a Comment
By: O. J. Cunningham
Click to play PODCAST: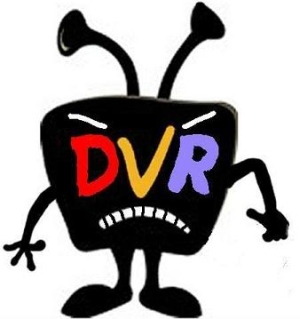 Are you watching what I'm watching?
We don't watch TV at the Cunningham house anymore.
Not "Live" anyway . . . We watch Charter's DVR.
SIDE NOTE: If you're not watching TV using DVR . . . Let me know . . .
cuz I think
I might need to un-friend you.
Life's schedule being what it is . . . it seems more difficult then ever to just gather round the old TV set for "a night of TV entertainment.
Most people I know say they don't watch TV at all. They say it in a way that implies that anyone caught sitting around the "boob tube" all night . . . wasting valuable FACEBOOK or WII time . . . would have to be some kind of "airhead."
Nonetheless . . . I have to admit that I do watch my share of Network programming, special Cable shows and of course . . . SPORTS -- Or as my lovely wife Donna calls them . . . "Man Soaps."
Every time I see a Nielsen list of most-watched TV (Like the one below) . . . I like to see how I'm doing . . . you know . . . compared to the rest of you "airheads" out there.
You know . . . Us Guys . . . oftentimes referred to as
THE MASSES.
Prime-time viewership numbers compiled by Nielsen for Oct. 24-30. Listings include the week's ranking and viewership.
1. World Series Game 7: Texas at St. Louis, Fox, 25.4 million.
Well DUH! Of course, I watched the 7th Game of the World Series. It's what expected of all manly men.


2. Sunday Night Football: Dallas at Philadelphia, NBC, 22.99 million.
Tell you the truth, by Sunday night, I was all "footballed out." You see, I found a free "app" for my Verizon phone called NFL Mobile -- And I watched NFL Red Zone (on my phone) all day Sunday. I was burned out by 8:00pm on Sunday night.


3. World Series Game 6: Texas at St. Louis, Fox, 21.07 million.
See Number One -- Above.


4. "NCIS," CBS, 19.43 million.
Jethro, Ziva, Tony, McGee Abby -- I'm all over this one on Tuesday night.


5. "Sixty Minutes," CBS, 18.56 million.
I don't DVR 60 Minutes any more . . . but I'm gonna miss Andy Rooney.


6. "Sunday Night NFL Pre-Kick," NBC, 17.22 million.
Not This Week -- See Number 2.


7. "Dancing With the Stars," ABC, 17.17 million.
Here's where the Cunningham parts ways with the masses -- We just don't watch REALITY TV at the Cunninghams. Never Have. Never Will.


8. "NCIS: Los Angeles," CBS, 15.89 million.
No! No! No! There's only one "Special Agent, Jethro Gibbs. Just like there's only one "Brenda Leigh Johnson, LAPD>.


9. "Two and a Half Men," CBS, 15.29 million.
I watched Ashton for three weeks. Wanted to give him a chance. Without Charlie . . . this is like watching Seinfeld without Jerry. And . . . Kutcher needs to lose the Jesus look . . . stop talking about his male part and apologize for sleeping with Charlie's mom. Seriously? I almost puked up my Nutrisystem Monday night supper food.


10. "The Big Bang Theory," CBS, 14.54 million.
These guys got it going. Sheldon, Leonard, Penny, Wolowitz and Guthrapati . . . Wouldn't miss it.


11. World Series Game 5: St. Louis at Texas, Fox, 14.32 million.
Yes, Yes . . . More World Series.


12. "Dancing With the Stars Results," ABC, 14.1 million.
Never have watched this one -- Reality TV.


13. "The Mentalist," CBS, 12.42 million.
Loved Patrick Jane's character from Day One. Detective Cho makes it fun every week. Hate the girl (Lisbon)


14. "Mike & Molly," CBS, 12.16 million.
Never found this one for some reason. Never watched it.


15. "The X Factor" (Tuesday, 8 p.m.), Fox, 12.09 million.
Didn't watch IDOL -- Don't watch X-Factor. Don't enjoy the sarcastic and degrading criticism of the performers.


16. "Football Night in America," NBC, 11.89 million.
Say No to Sunday Night Football.


17. "Survivor: South Pacific," CBS, 11.79 million.
Just say No to REALITY TV.


18. "Once Upon a Time," ABC, 11.74 million.
Always been a fan of Jennifer Morrison (House) and the quirkiness of this fairy tale setting makes this show a "keeper" at the Cunninghams.


19. "Person of Interest," CBS, 11.62 million.
Started writing this to DVR as soon as it appeared. Love the "tekkie" concept. Not sure it will last.


20. "Modern Family," ABC, 11.31 million.
Never found this one for some reason. Never watched it.

MY NIELSEN SCORE -- Nine (9) out of Twenty (20). Not bad, considering four (4) of the shows are Reality TV and another four (4) were late night Sunday football.

Gotta Go . . . Time to program the DVR for tonight's TV.

---
---

O. J. Cunningham




O. J. Cunningham is the Publisher of MyBayCity.com. Cunningham previously published Sports Page & Bay City Enterprise. He is the President/CEO of OJ Advertising, Inc.

More from O. J. Cunningham
---
Send This Story to a Friend!
Letter to the editor
Link to this Story
Printer-Friendly Story View
---
--- Advertisments ---





0200 Nd: 09-29-2023 d 4 cpr 1






12/31/2020 P3v3-0200-Ad.cfm



SPONSORED LINKS
---


12/31/2020 drop ads P3v3-0200-Ad.cfm