MOVIE REVIEW: Peter Rabbit
March 7, 2018 Leave a Comment
By: Kathy Rupert-Mathews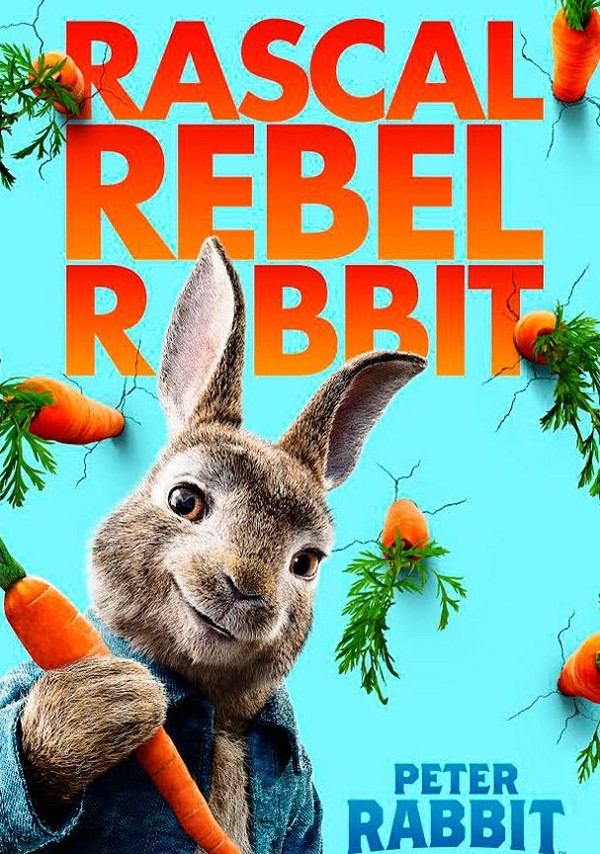 We saw "Peter Rabbit."
We really enjoyed it.
Very funny.
Jokes for kids and adults.
The visual effects were so well done that I kept thinking, "Where did they get those rabbits who can act so well? The animated rabbits have shadows, great facial expressions, and the voice acting was so well done.
James Corden as Peter was so funny. All of the voice actors were great. Margot Robbie was his sister, Flopsy and the narrator. The two main "real" people, Rose Byrne as Bea and Domhnall Gleeson as Mr. McGregor's nephew did a fine job also.
There is a very short scene where the animals use McGregor's allergy against him. They find out he is deathly allergic to blueberries. During one of the fight scenes, they purposely shoot blueberries into his mouth. He has a reaction and immediately used an epi pen. The kids around us weren't fazed by the meanness of the act.
I've heard two sides from friends on this. One thought it was a terrible type of bullying to show the kids and said her grandson was most upset. Another one said her grandchildren were fine with it. It's really up to you.
I enjoyed it, but I'm not ready to see it again just yet. One of my friends would have turned around and sat through it a second time.
So go. Have fun. Eat popcorn.
---
---
---
Send This Story to a Friend!
Letter to the editor
Link to this Story
Printer-Friendly Story View
---
--- Advertisments ---